The Luxembourgish midfielder, Danel Sinani may play for Norwich City in the upcoming summer season. He is expected to be signed by the club for the upcoming season. Stuart Webber, sporting director of Norwich City confirms to a news portal that the club is tracking him. In an interview with a Luxembourgish paper, Le Quotidien, he has confirmed that Norwich City is very much interested to sign him for this summer season although he hasn't signed them yet.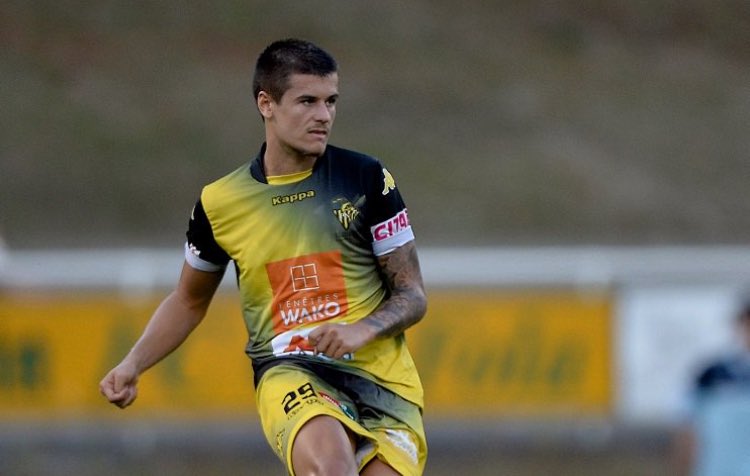 He mentioned in his interview that the talk is going on with the club. He said that the club is playing in the Premier League, which is one of the top competitive football leagues. He called the Premier League the best league in the world. He further added that he is not even scared of the second division, but he believes that matches being played in the Premier League are much more competitive and is better than many top divisions of Europe.
But he made it clear that he won't
be seen playing in Luxembourg for the upcoming season. He said that the talks with Norwich are on an advanced level and they want him to play for them but the things are not yet absolutely finished. Danel Sinani is a professional footballer in Luxembourg. He is currently 22 years old and had played for Luxembourgish U19, U22, and senior teams. He had appeared in 72 matches playing for RFC Union Luxembourg and had scored 15 goals.
He is currently playing for the Luxembourgish football club, F91 Dudelange. In his very first match after the mid-winter break, he had scored a brilliant hat trick for F91 Dudelange. Bertrand Crassen, the manager of his club, F91 Dudelange is also expecting him to move on in the next season. Bertrand further said that many clubs are interested in him as his contract is also ending at the end of the season. But he confirmed that Danel is still playing with them.
Danel has been in great form in this season with 24 goals in just 27 appearances. Signing to Danel Sinani could be a great deal for Norwich City.